So there's this guy, I'm sure he just wants to do right by his family, his personal code of ethics or whatever, but this guy, this guy is an absolute dipshit. For some reason people listen to this guy. Not many people, but enough to eek out a win in a crowded Texas field.
Unfortunately for America his choices affect other people. He worked in the department of HHS under the former guy and succeeded in removing Planned Parenthood from a federal family planning program. A few months ago he filed a bill to defund the Texas state Board of Education. Texas education is hurting in a bad way. They are the 10th least well-educated state in the country. Texas ranked 45th (out of 50 remember) in overall child well-being. That's not great. This guy could be focusing on improving some of those numbers. Lifting the state up. Giving children a chance to improve their lives. This dude sits on THE PUBLIC EDUCATION COMMITTEE for Texas!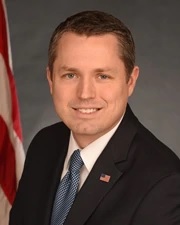 He has spearheaded the movement to have the Texas State Library and Archives Commission break with ALA and as of Friday they have.
"Taxpayer funded indoctrination has no place in Texas, yet Ms. Drabinski has promised to radicalize the ALA to 'advance a public agenda that puts organization for justice at the center of library work," wrote Harrison. While it probably wasn't great that Drabinski called herself a marxist, I think it is good to say that justice is good for libraries and it is an American hallmark.
This guy is fighting the wrong fight and he doesn't know it. He's focused on manufactured culture war nonsense while Texas had the greatest number of infant mortality in the entire country. More children die there by gunshot than any other state in the entire country.
But let's keep democrat's from chairing committees and break ties with an organization that wants to help educate communities.