It's the only word that we can use. It's the word that we have to use. They are using violence and intimidation in the pursuit of political aims. Language is important and we have to be precise.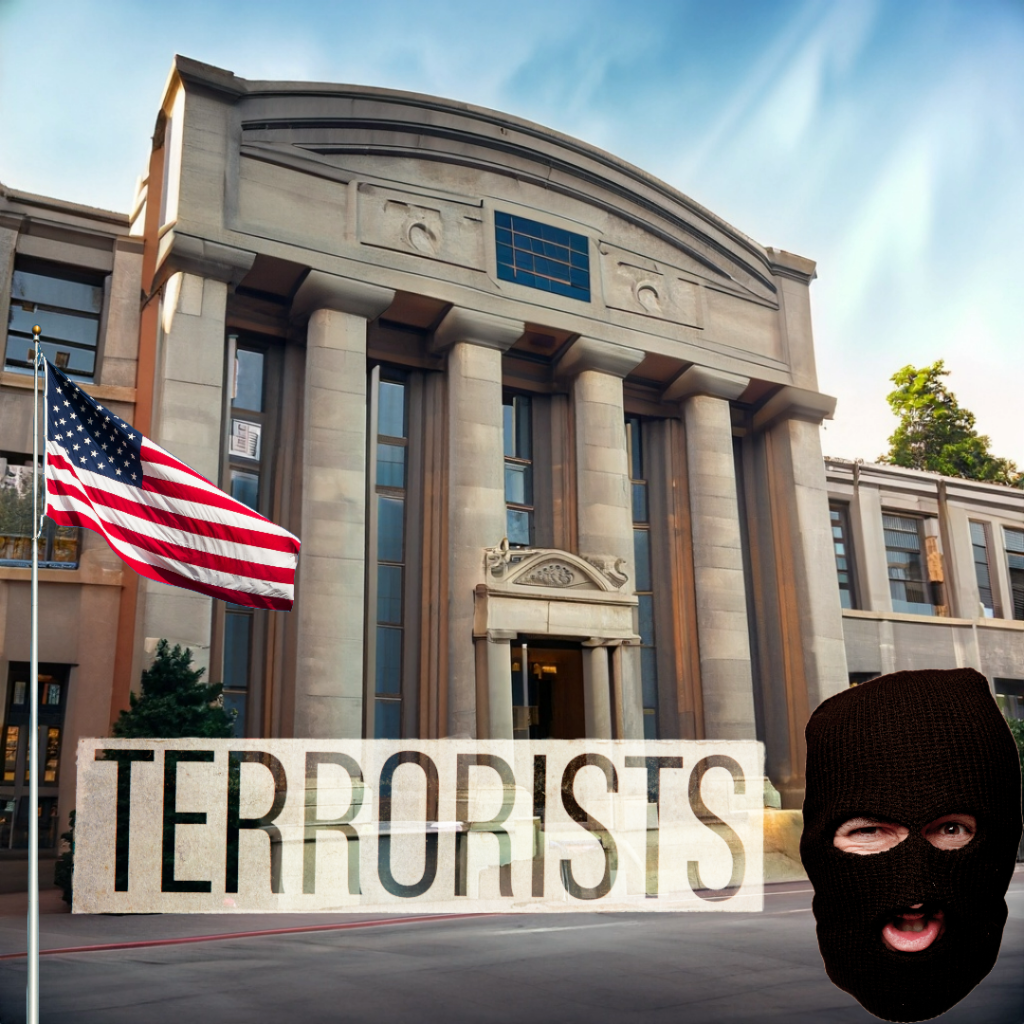 There is a segment of the population that is targeting libraries. "They" are targeting school libraries. "They" are targeting public libraries. "They" are targeting education in general. "They" are calling for civil war. I won't pretend to know what the ultimate goal is and "they" is sometimes a coordinated group effort and sometimes "lone offenders". It's unpredictable and that's what makes it scarier to me.
Vice reported last year on the increasing threats against public libraries. ALA made a public statement regarding threats to libraries and librarians earlier this year.
Yesterday someone sent in bomb threats to four public libraries in northern Illinois. Some coward mailed a bullet to another suburban Chicago library last year.
It's scary out there so it's important to remember to treat all threats seriously, be aware of your surroundings, focus on the good that you do, because you are doing good. They will not win. These are the whimpers of desperation. These are the threats of scared, little men, with little ideas and no vision. Our aim is to lift people up. Our goal is to help people educate themselves and find a sense of community. We are on the right side of history.
Stay vigilant, stay safe. And drink water.